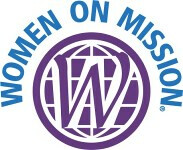 Oakhill Mission Offering receipts for 2014:
Annie Armstrong Easter Offering $7,253.87
Lottie Moon Christmas Offering $4,446.77
World Hunger Offering $2,804.71
Mission Club Offering (designated):
Annie Armstrong Easter Offering 19.6% $4,391.19
Lottie Moon Christmas Offering 51.6% $11,560.46
State Missions Offering 10.0% $2,240.40
Life Change Central (O. Hill) 10.0% $2,240.40
Highland Lakes Offering 8.8 % $1,971.55
World Mission Club Total $22,404.00
Combined Missions Giving $36,929.35
A FOCUS ON NORTH AMERICAN MISSIONS—written by Cindy Bradley
Denying Self to Pray and Give So Others May Hear
Foundations for the Week of Prayer for North American Missions and the Annie Armstrong Easter Offering (AAEO) can be traced back to Annie Armstrong herself. As a young woman, Annie began giving to various missions causes in her hometown of Baltimore, Maryland. As her missions horizons expanded, she also contributed to missions endeavors as far west as Oklahoma, as far east as China, and many places in between. It was Annie who led the women of the Southern Baptist Convention to give funds for the work of the Home Mission Board (now the North American Mission Board, or NAMB). Her concern for the plight of missionaries on the frontier home missions fields led her to institute a plan of sending boxes of necessities, supplies, and surprises to those missionaries. Throughout her service, she prayed for, wrote to, was an advocate for, visited, and encouraged frontier missionaries. "In 1895, Armstrong led the WMU to contribute $5,000 to help alleviate the Home Mission Board's $25,000 debt and prevent the withdrawal of missionaries from their missions fields. In response, WMU instituted the Week of Self-Denial as a time of praying for and giving to home missions." Since that year, Southern Baptists have observed an annual week of prayer for home missions and taken a special home missions offering. The offering was named in honor of Annie Armstrong in 1934.
Women on Mission will meet Monday, February 9th at 7:00 PM at the home of Barbara Burns. We will meet at the church to carpool at 6:45 PM.