Weekday Childcare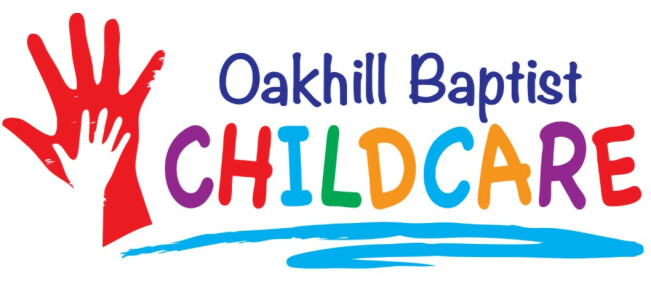 We are hiring!
Open Positions:
Full Time Infant Lead Teacher (7:00 am - 3:30 pm)
Full Time Toddler Lead Teacher (7:30 am - 4:30 pm)
Full Time Infant Assistant (11:15 am - 6:00 pm)
Full Time Twos Assistant (6:45 am - 2:00 pm)
At Oakhill Baptist Childcare, we strive to provide a caring Christian environment for each child in our care. Our goal is to encourage and provide social interaction, learning concepts (through play), and fun for all children so that they may grow and develop to their fullest potential.
We would like to invite you to look over the following information about our facility. Please feel free to contact us with any questions you may have. Selecting a childcare facility is an important and sometimes overwhelming task, we would be happy to assist you in any way possible.
Childcare Highlights
Paths to Quality: Level 3
Open 6:00 am to 6:00 pm
Monday-Friday
Accepts children from 6 weeks to 5 years old
After school care (Oakhill, McCutchanville, Scott, and Vogel Elem. only)
Summer Day Camp for school-age children
Fenced toddler and children's play areas
Indoor gymnasium
Contact Lisa West for more information
Phone: (812) 962-1548
Email: