Español
La Iglesia Bautista en Oak Hill le invita a su primer servicio en español.
Dia: 14-7 - Hora: 6:00 pm

¡Celebremos a Jesucristo el Rey!
Juan 17:3. "Y esta es la vida eterna: que te conozcan a ti, el único Dios verdadero, y a Jesucristo, a quien has enviado."
Dirección: 4615 Oak Hill Rd, Evansville, IN 47711. También puede llamarnos a 502-450-0292 o 812-476-3450
In partnership with the Southwestern Indiana Baptist Association, the State Baptist of Indiana and the North American Mission Board, Oakhill is sponsoring a Hispanic church plant for the tri-state region.

This plant was started to reach out to Spanish speaking individuals that may not feel comfortable in an English speaking church. Pastor Leonid Marsan-Rodriguez is our church planter. He has a passion for reaching lost people with the Gospel and making disciples. You can read a little more about his journey here.
Currently they are meeting in a home bible study, building a core group. If you are interested in attending this group, please contact Pastor Leonid at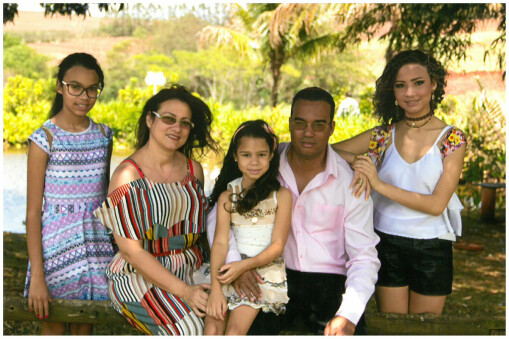 (Pastor Leonid with his family)
More about our journey to plant this church: