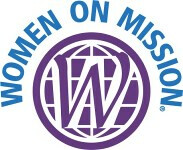 Indonesia: Tropical Paradise or Island of Lostness?
More than a millennium ago foreign traders came to Indonesia's 13,000
islands, seeking precious spices of nutmeg, mace, and cloves. Religious
beliefs also flowed into the islands from the trade ships: Hinduism from India, Buddhism from China, and the most influential religion of all, Islam. Today
Indonesia is the world's most populous Muslim nation. This creates
challenges for introducing Indonesians to the gospel of Jesus Christ.
Discover the challenges and joys of ministry in Indonesia through the 2015
International Mission Study. Visit the places that draw more tourists than traders today, and learn about individuals who are leaving a legacy that
matters for eternity.
The International Mission Study on Indonesia will be brought to us on Wednesday, December 9th immediately following our noon luncheon. Join us to learn of our work in this challenging land and how we can support our missionaries.
Thank you Oakhill! We collected 665 boxes of cake mix for the Rescue
Mission's Gobbler Gathering. They provided boxes of food for 2,300 families.
Women on Mission will meet on Monday, December 14th at 7:00 p.m. at the home of Jean Hitchcock (700 Royal Avenue), for a week of Prayer for
International Missions program. We will meet at the church at 6:40 p.m. and carpool to Jean's house. All our ladies are invited to join us.
Our 2015 Lottie Moon Offering goal is $ 12,900. Envelopes will be provided for our use and a Week of Prayer guide will be provided to take home and
follow daily for that week.