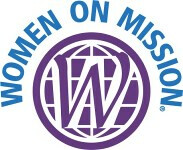 Please remember these prayer requests brought to us by missionaries:
PRAYER FOCUS - TEXAS: Gene Gersten is a chaplain serving with Dallas Life Homeless Shelter. He shares, " I am requesting prayer for my wife, Donna Gersten, asking God to continue healing her body of cancer and to stop the onset of lymph edema in her left arm. Thank you all in advance for your prayers. I take comfort in the knowledge that we serve an awesome God Who answers prayer."
PRAYER FOCUS - SUB-SAHARAN AFRICAN PEOPLES: New missionary families who arrived in Africa earlier this year may be finding day-to-day life wearing and hard. As the days heat up in West Africa, ask God to blow the refreshing of His Spirit on their hearts and souls today. Pray they will remember the day He called them to Africa, and that they will have renewed strength for language acquisition and cultural understanding, in spite of the heat and homesickness they may experience.
PRAYER FOCUS - ALABAMA: Evangelism catalyst Diane Smith requests prayer for youth and college students to serve in Kids Clubs in the government housing communities of West Anniston. Pray churches will seek opportunities to build relationships in government housing communities by reaching out and sharing Jesus. Pray for God to send her girlfriends with whom to just have fun. Pray for her as she disciples 14-year-old Rico, as he has surrendered his life to the Lord.
PRAYER FOCUS - SUB-SAHARAN AFRICAN PEOPLES: Would you pray today for the missionaries from Africa who retired from IMB last year, led by God to do so, who may now be experiencing "reverse culture shock" as they adjust to the culture of the United States? Life in the US has changed greatly since they left for Africa. The pace of life in Africa is often slower and more relationship based, which can bring feelings of loneliness when returning to the fast pace of the US. Pray for good relationships with churches and friends as they adjust.
PRAYER FOCUS - MICHIGAN: Kevin Hester serves as a church planter with his wife, Mary, in Michigan. Pray for their church plant in southwest Michigan as it reaches out to the lost and unchurched in the area where few strong SBC churches exist. Pray for partners to help resource their ministry needs. Also pray for upcoming evangelistic events and for the lost to be saved. Pray for the new Bible studies and martial arts out reach they are starting.
PRAYER FOCUS - SUB-SAHARAN AFRICAN PEOPLES: He is a faithful shepherd to his flock of believers, yet recently his mother-in-law was killed due to persecution. How can he take care of family needs and still care the new believers under his watchcare? He meets with them to encourage them, but he needs encouragement as well. Ask God to guide and guard the heart of this West African shepherd and pastor.

Our Annie Armstrong Easter Offering receipts were $4,453.18. (19.6% of our World Mission Club Offering will be added to that amount at the end of the year.)

Women on Mission will meet Monday, May 9th at 6:00 p.m. at the church. All our ladies are invited to join us.