Women On Mission - April 2022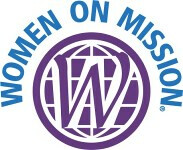 Bill Wallace, Christian Martyr

Bill Wallace made the decision to become a medical doctor in 1925 at the age of 17. That decision took him to China where he served through various uprisings, the Japanese invasion, and World War II. He performed surgery with bombs bursting around him. After the Communist takeover, he remained in China. When America entered the Korean War, anti-American sentiment ran strong in China. Mission boards urged their people to leave. Bill refused. Although he was known as one of the best surgeons in China, and many Communists profited by his skill, the Communists did not spare him. He was sent to prison on December 19, 1950 and accused of being a foreign agent. Two months after his arrest, Bill was found hanging in his cell. His captors claimed he killed himself, but his body told a story of terrible abuse. Armed guards tried to hide their handiwork by burying him in an unmarked grave. Faithful Chinese risked their own lives and buried him with a proper ceremony. Above his grave they placed this sign, "For Me to Live is Christ." "He was so identified with the Chinese that they considered him one of them, " said a missionary nurse who worked with him. A book of his life was written in 1963 by Jesse Fletcher. It is titled, "Bill Wallace of China." A children's book, "Bill: An American Doctor in China" was written especially for fourth to sixth graders. The author is Ann Lovell. It is available on Amazon.

Send Relief
Send Relief is the Southern Baptist compassion ministry that meets physical and spiritual needs around the world. Send Relief is bringing help and hope to displaced families in Eastern Europe during the Russia-Ukraine war.

Send Relief is a collaboration between the International Mission Board and North America Mission Board. They respond to natural disasters, care for refugees, fight human trafficking, support adoption and foster care efforts, and provide clean water and medical aid around the world.

Women on Mission will meet Thursday, April 7th at 1:00 pm in the Grace Ladies' classroom. All our ladies are invited to join us.

Our Annie Armstrong Easter Offering goal is $10,000.00. Prayerfully ask the Lord what he would have you give.