Pastor's Point - August 2022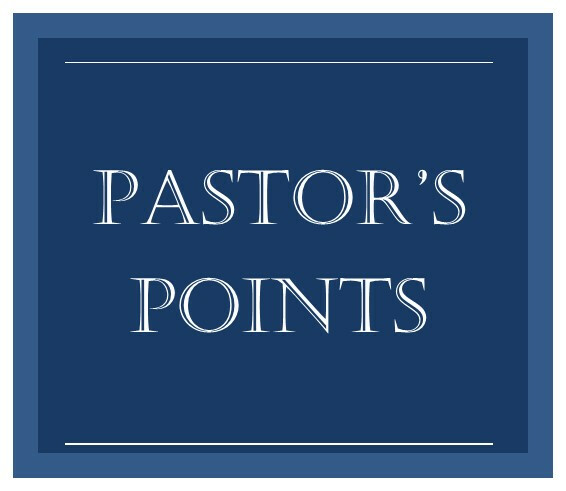 Dear Church Family,

I am very excited to share information with you about our prospective worship pastor. As you should know we have been in a search process for some time now. We have had an extensive search and feel very confident that God has led us to the right man.

Evan Gray is currently serving as Campus Worship Pastor for Red Bank Baptist Church at The Point Church on Signal Mountain in Chattanooga, Tennessee. He has served there for three years. Before serving there, he served seven years as Minister of Worship and Music at First Baptist Dyersburg, Tennessee. Evan is very comfortable with a range of styles of worship services. Over the course of his ten years of ministry he has collaborated with choirs, orchestras, praise teams, and contemporary worship bands.

Evan went to Bethel University in McKenzie, Tennessee, and graduated from West Coast Bible College and Seminary in Waco, Texas. He is the son of a pastor and has grown up in the context of ministry his whole life. Evan's personal testimony is powerful as to how God used his church family to minister to him as a fourteen-year-old boy
during the difficult loss of his mother to cancer. And it was out of this that God solidified in his heart his walk with the Lord and his love for the local church.

Evan has been married for four years to his wife Sarah and they have two sweet children James 3, and Charlotte 5 months. Spending time with this couple has been encouraging to me because it is apparent that they truly are a ministry team looking to make a difference in the life of a local church family.

I love the fact that Evan has ten years of full-time music ministry experience to pull from as he leads others in worshipping the Lord. He has a wonderful voice, is an accomplished guitarist, and has a very apparent love for the Lord and his church! I believe with all my heart that God will use Evan to take our music ministry forward as we look to behold God each Sunday.

Please make every effort to come to the scheduled meetings on Friday, August 5th and/or Saturday, August 6th. Evan will then be leading us in all three services on Sunday, August 7th. The elders, and personnel team are unanimous and very excited to ask our church members who are present on this special Sunday to participate in affirming the call of Evan to be our next Worship Pastor!

I love you and I love being your pastor!