Spare Change - September 2023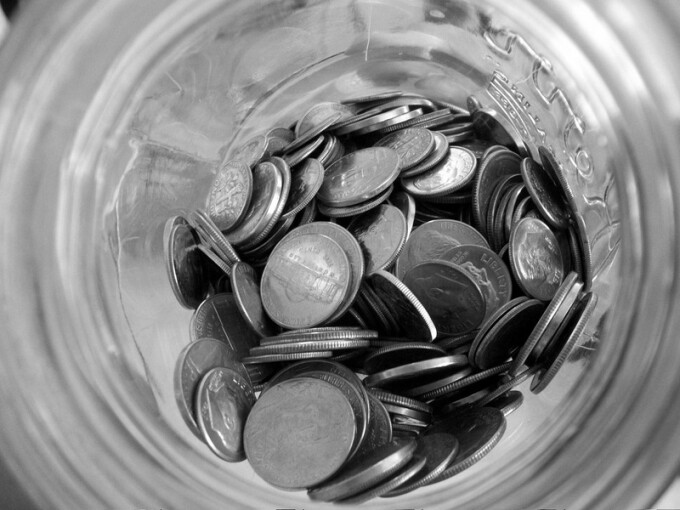 3 Benefits of God's Word

This summer we have been in the Psalm 119: Word of God Speak sermon series. I have enjoyed this series immensely. It has challenged me in my walk with Christ and helped me to grow closer to God through His Word. I have been encouraged to continue to look to God's word to strengthen my relationship with Him. I have seen how beneficial God's Word is in helping me to not just endure but to enjoy my daily life. The Bible has many benefits which are spoken of in Psalm 119. Here I want to highlight three benefits of daily interaction with God's Word.
The Word Guides Our Steps - Psalm 119:105 - "Your word is a lamp to my feet and a light to my path." It should not take long for a Christian to realize that he or she needs help navigating life. Temptations and trials come at us relentlessly. Moral choices always need to be made. Decisions on life's direction come at us fast and furiously. The only place we can turn to find direction is God's Word. The Bible is a compass to help us navigate our path. In Psalm 119:105, the psalmist
compares God's Word to a lamp. We might think of a flashlight in our modern context. Have you ever been walking down a dark path at night? It is impossible to navigate without a flashlight. The flashlight allows us to see a few yards in front of us. We feel safe following the light because we can see a few steps ahead. We cannot see the whole path, but as we keep moving forward in faith, we make it to our destination safe and sound. In the same way, we must treat the Bible as a
flashlight for our life. We must trust it even though we may only be able to see a few steps ahead. We must trust that God will direct our steps according to His will and we will arrive safely to where He wants us to be.
The Word Protects us from Sin - Psalm 119:11 "I have stored up your word in my heart, that I might not sin against you." The Christian's fight against sin can often be weak and even non-existent. Many Christians walk regularly in sin because they are not regularly ingesting God's Word. The Lord tells us that His Word protects us from sin. How does this happen? When God's word is taken into our hearts, it is used by the Holy Spirit to draw us close to God, to stand against temptation, and learn to love the Lord better. However, as the psalmist points out, we are not only to be reading the Word, but we are also to be storing it up. How do we store God's Word in our hearts? The only way is through memorization. We must be memorizing God's Word! Do you have a plan to regularly memorize Bible verses? This matters because temptations and trials rarely come when it is convenient. They do not wait until we are feeling strong or having a good day. Often, they come when we are stressed, tired and at our weakest. This is when the stored Word of God shines through. However, it cannot help us if we don't have it hidden in our heart. We must be people that are committed to memorizing God's Word. It will help us deal with the onslaught of trials and temptations in our lives.
The Word Makes Us Wise - Psalm 119:130 - "The unfolding of your words gives light; it imparts understanding to the simple." This point was made in a recent sermon by Pastor Alan -- we can be wise by simply reading God's Word. What a fabulous truth! We don't need to be super-genius Bible scholars. We simply need to regularly spend time reading the Bible. Wisdom is not the same as intelligence. The simplest person can be wiser than the most intelligent person. Wisdom doesn't tell us all we need to know about a certain subject, rather, it helps to discern the right way to go in a given situation. There are many intelligent people that have very little wisdom. This is because wisdom comes from God, and by extension, His Word. The Lord is not concerned with our intelligence; He is concerned with our heart. In our heart we learn God's word and we learn how to be wise according to God's way. The world has its own way of thinking and many times it is contrary to God's word. The only way to stand in this world is to be wise in the ways of the Lord. This will be accomplished by regularly meditating on God's word. Meditating means we read it, then we think over it for an extended period, then we study it, and finally, see how it applies to our lives. When we meditate on God's Word, we learn the wisdom of God.
I am encouraging all of us to be in God's Word regularly! Read it, study it, memorize it, meditate on it, believe it! You must let the Word fill your heart and mind. As Robby Gallaty said, "Get into the Word until the Word gets into you." If you don't know how to get started, please email me at I would love to help you on your journey of faith.