Spare Change - October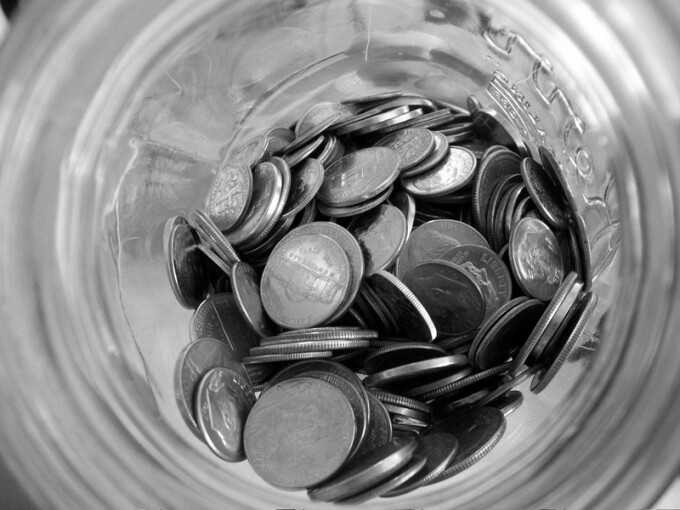 What Makes Our Kids' Ministry Special?

Currently we are right in the middle of VBS. We changed the format from a weeklong VBS to four Sunday evenings because of the pandemic. So far it has been a great success. We are also in the middle of preparing for the Upward season. Teams will not start practicing until after Thanksgiving; however, there is a lot of work to do up front. It takes a few months to get prepared for it. We also have launched our AWANA program successfully and we have our Kids' Life Groups on Sunday morning that are going well.

Why do I mention all of these programs and activities? Certainly not because I want any praise or accolades. Truly, these events would not happen without the dedication of our amazing volunteers. We have over 70 VBS volunteers, 25 AWANA volunteers, about 30 volunteers that make Sunday morning happen (this does not include the 30 more volunteers that serve on the nursery rotation). Upward will see around 50 volunteers once the season is in full swing. Can you see why our volunteers are so important? These programs could not be done effectively without all these servants of the Lord making it happen. It is one of the great joys of my life to be able to lead these people in ministry. We are truly a blessed church!

Why do these people do it? Why do they tirelessly spend time week in and week out serving? They are not getting paid. So why do they do it? Because they love Jesus…plain and simple. The only reason someone would spend time teaching, playing, helping, mentoring, etc. is because they are doing it in the name of, and for the glory of, God. Our volunteers understand the importance of pouring the Word of God into the children at a young age. We know that kids need to learn and be discipled. We desire to see them come to know and love the Lord. This will only happen with dedicated, Christlike volunteers, which we have. Again, I say we are truly a blessed church!

Of course, this is only possible because of parents that choose to partner with our ministry. We always want to make it clear that parents have the primary responsibility of discipling their children. We are here to partner with families in that endeavor. We pray that we are a blessing to your family! We always want to be encouraging and challenging families to have a deeper walk with Jesus. We do not see this just as a children's ministry, rather we look at it as family ministry. Our greatest desire is to see the Lord honored in your family. If we join together in that goal, then our children will be raised to know and love the Lord.

So, you can see that even though our kids' ministry is busy and requires a lot of volunteers, we do not see that as a burden, but a blessing. We love the kids and the families so much! We are passionate about doing kids' ministry to the best of our ability and in that we bring glory to God. I wanted to take just a little bit of time to explain that to everyone because sometimes the
vision and mission behind the ministry can get lost.

We know parents are stressed, we know kids are busy, and there are a lot of pressures on families today. That is why a kids' ministry focused on the gospel is needed, now more than ever. While the world wants to focus on performance, we want to
focus on grace. The world wants to hold you up to the standard of super parent, then chastise you when you fall short. This same standard applies to our kids as well, but that is not what the Bible teaches. Sure, we need to strive for excellence, but we also do not need to live and die by our successes and failures. We know that we are all people in need of Jesus and the grace that comes with the gospel; that is what this ministry is about, and I just wanted to remind everyone, including myself, about this truth.

If you read this and think, "I want to be involved in a ministry like this," then come talk to me. We always need people that are passionate about loving kids to serve in the kids' ministry. We need Life Group leaders, nursery workers, coaches, and the like. You can make a difference in a family's life!

Finally, I know there are many supporters in our church that do not directly serve but have a huge impact. First, they give to help support the ministry. These ministries do not happen without people giving. Second, there are many people that are praying for this ministry, the families, and the children. Thank you for your support. I feel your prayers and know you are behind us! I will say it again and again, we truly are a blessed church!!!