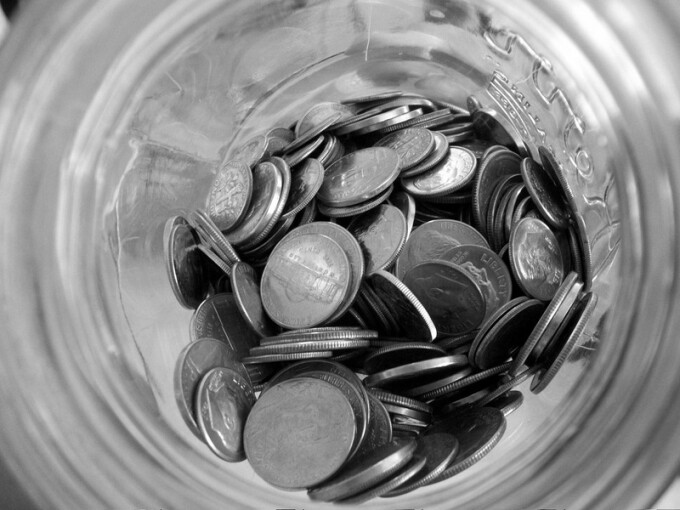 Servants of the Lord, I SEE YOU!

Recently I have been reflecting on what it takes to make ministry happen. I have been in full-time vocational ministry for 16 years. This past year has been a new and different season, unlike any other, and it has me thinking. I work hard at ministry and most ministers that I know work hard. They put in countless hours doing administration, counseling, discipleship, teaching, running programs, visiting people, and on and on. But there is one thing I have learned in all my time in ministry…I cannot do it alone.

For a while now I have sought to live out Ephesians 4:11-16, it is my ministry theme verse. 11 And he gave the apostles, the prophets, the evangelists, the shepherds and teachers, 12 to equip the saints for the work of ministry, for building up the body of Christ, 13 until we all attain to the unity of the faith and of the knowledge of the Son of God, to mature manhood, to the measure of the stature of the fullness of Christ, 14 so that we may no longer be children, tossed to and fro by the waves and carried about by every wind of doctrine, by human cunning, by craftiness in deceitful schemes. 15 Rather, speaking the truth in love, we are to grow up in every way into him who is the head, into Christ, 16 from whom the whole body, joined and held together by every joint with which it is equipped, when each part is working properly, makes the body grow so that it builds itself up in love.

This verse so clearly lays out that all saints (that is believers) are meant to do the work of ministry. The goal of the minister is to unite, teach, train, and shepherd the flock so we can perform the ministry. The outworking of that is spiritual maturity. Have you ever thought about that? When a minister performs his God-given role of leading and training, the church is blessed. When saints engage and do the work of the ministry, that is building up the body of Christ, they are matured in their faith. All the things listed in verses 13-16 come from the church working this way. It is so important that a minister works hard for the Lord to fulfill his calling and it is equally important that believers work hard in ministry.

That being said, we have a wonderful church that engages in ministry. In fact, when I started this article, I simply wanted to say thanks! I try to look for ways to show appreciation for our volunteers. I know they sacrifice so much for the ministry. I know that I do not show my gratitude in sufficient ways. How can I? What is acceptable for someone that sacrifices time, money, and skills? There is no gift great enough, so today I simply want to say...I SEE YOU!

- Senior citizens using your golden years to serve the Lord. You are using the time you could be relaxing, but instead choose to serve. You are the lifeblood of the ministry – I SEE YOU!
- Single Moms that are juggling work, kids, school and now church. You have so much on your plate and your extra time is limited. The fact that you spend it serving the church humbles me. You have my heart – I SEE YOU!
- Moms in general, work so hard to take care of their families. You make sure your kids learn and grow; you work, teach, feed, clothe, clean, and then come to church and serve so faithfully – I SEE YOU!
- Dads, we often feel like we carry the weight of the world on our shoulders. The pressures of work, projects, and family can be overwhelming at times. When you give your time at church, I know that it is no small sacrifice, so I say to you – I SEE YOU!
- Unseen and unknown servants that fill our food pantry or care for our children during a worship service or do countless other things that go unnoticed. No one may ever know what you do but I want you to know that I could not be an effective minister without you. You serve with glad hearts and are content to go unrecognized, but I want you to know – I SEE YOU!

To those servants and the countless others, I love you and I SEE YOU! I see what you are doing, and I want to say thank you! The Lord is pleased by how you serve, and you make our church a more faithful God-honoring church. As we look to 2021, we do not know what will happen. It might be another crazy year, however there is one thing I know for sure…we will do ministry that honors the Lord and builds the body. You are a huge part of that, do not ever underestimate your impact. No matter how small the task, God sees you and is pleased!

Happy New Year & God Bless!