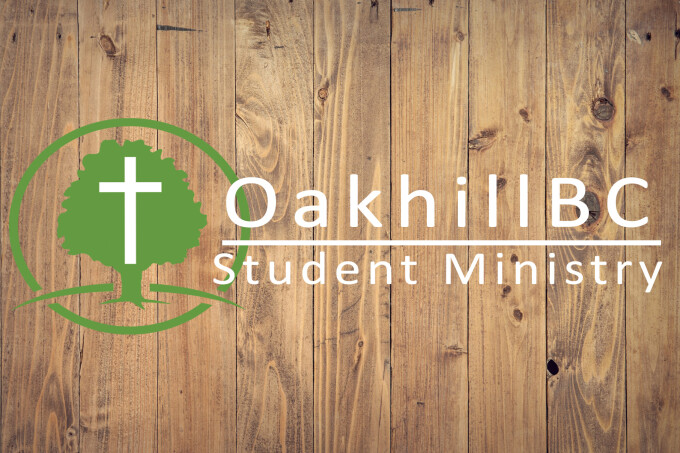 Dear Church Family,

For students May is the month of finals, graduations, and preparation for the Summer. That is mostly true for the Student Ministry too! So, as we start to switch gears for Summer activities and discipleship, I would like to share with you what the past school year looked like for our students.

Last Fall we fully kicked off our Sunday Night Student Gathering for the first time since 2020. Student Gathering is essentially a worship service specifically for students. Our all-student worship band has been doing a fantastic job leading worship all year long! They have been teaching us new songs and helping us remember some old songs… even a few hymns! After worship I preach a message to our students from God's Word. Since last September we have gone through the book of Malachi, and when the Spring is over, we will have had a sermon from each chapter of Ephesians, Philippians, and Colossians. After the hour-long service we get to spend about 45 minutes to an hour in fellowship, playing games, and hanging out. Sunday nights have been such a great time for students to worship and fellowship together!

Life Groups are what we do on Wednesday nights. Since the Fall, we have been gathering almost every Wednesday to meet in four different groups: High School Guys, High School Girls, Middle School Guys, and Middle School Girls. In these groups we focus on Bible study discussion that is based, either on a specific study the Student Ministry is doing, or on the sermon from Sunday morning. Since September we have gone through a video-based series called John 1-3, which took us through the first 3 chapters of John, the sermon series at church called All In, and we are currently in the sermon series called Guided. Life Groups are great because they give the students a closer connection to others their age and more opportunities to absorb and apply the scriptures through conversations.

While Life Groups and Student Gathering take place during the school year, our Sunday Morning Bible Study (SMBS) is on Sunday mornings at 9:30 am year-round. Since I first came to Oakhill over five years ago, we have gone through the entire Bible using The Gospel Project curriculum from Lifeway tracing the gospel through from Genesis to Revelation. Since we finished that over a year ago, we have been focusing on two major studies. The first was Religion: A Look at Major Religions and What the Bible Says About Their Beliefs. The second was Christianity: A Study of the Denominations and What We Believe from Scripture. Now that both of those have concluded, we are getting back into The Gospel Project to continue to see the gospel in all of scripture and apply all of God's Word to our lives. The SMBS is such a great time for students to learn more about what the Bible teaches and why we believe what we believe.

I am so thankful to be a part of the many different ways our church invests in our students during the schoolyear and throughout! The Summer is going to offer just as many opportunities to minister to them through Summer Camp, helping with Vacation Bible School, Middle School Mission Week, and all the interpersonal discipleship during events and day trips. Please continue to pray for the younger generations as they finish school and prepare for a Summer full of possibilities to live for the Lord!