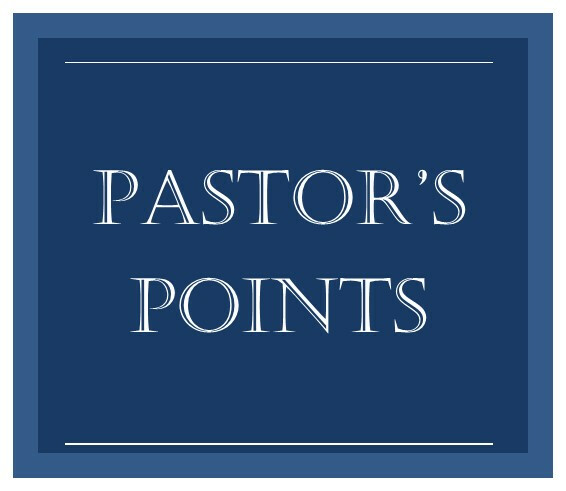 Dear Church Family,

I pray you all are doing well and are excited for all that God has in store for us in the month of November. We were blessed to begin our One Family, One Mission emphasis in October, and now we get to see it culminate at our Thanksgiving dinner this year on November 21st.

But let me first say how thankful I am for all of you who made our Fall Harvest event happen. On October 30th at North Campus, we had such an amazing turn out even on a cloudy, rainy day. There were so many people who came as visitors! I spoke with numerous families that were there and had conversations with some of them who had no church home. A few of those visiting could not believe that the event was free. So, thank you to everyone who made this all possible through your faithful giving to the church monetarily as well as your willingness to be there to serve others. This event held at North Campus is just another reminder of how blessed by God we are to have that property for us to use in ministry to both our church family and our surrounding community.

As I said at the beginning of my article, in November we will see the culmination of our capital campaign to raise the money necessary to improve upon our North and South Campuses, as well as pay off the debt we have on the North Campus property.

Our three tier goals for our campaign are as follows…

Phase 1 Goals

Goal #1 - $750,000
- Debt on North Campus (NC) land (50%)
- Replace gym roof at NC
- New student center at South Campus (SC)
- Renovated kids' ministry space at SC

Goal #2 - $1,600,000
- All of Goal #1
- Renovated NC gym
- Renovated education wing at NC
- Remaining debt on NC land

Goal #3 - $2,900,000
- All of Goal #2
- Renovated NC foyer including elevator
- Renovated NC worship & event space
- Renovated NC parking

The scope of the work that we can accomplish will be directly linked to the amount of money/pledges that we raise. What we are asking our church family to do is to simply pray and ask God what you could sacrificially give either as an upfront one-time gift, or what you could pledge over the course of three years. As you receive your pledge card pray over it, fill it out and please turn it back in to church by November 14th. We will be announcing the total of the pledges at our Thanksgiving dinner on November 21st. I am excited for that night, not just because of this announcement, but for the fact that we are able to have our church wide thanksgiving dinner this year. We were not able to have our dinner last year. This is always such a great night for our church family to come together and thank God for all he has done.

Let's all pray and ask God to help us to give sacrificially to meet this goal that is bigger than any one of us. Ask God to help you give in such a way that it stretches you and requires you to demonstrate faith in Him as you give. Pray to give not what you will not miss but pray to give in such a way that it requires you to sacrifice something and display faith in your great God!!

I love you and I love being your pastor!