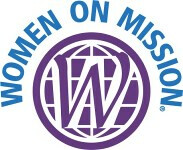 Week of Prayer for North American Missions
March 6-13, 2022

It is estimated 275 million people in North America are lost. That's men, women, young adults, and children. Among that population is more than 40 million people living in the Untied States who were born in another country. That's about one–fifth of the world's migrant population– more than any other country. Almost every nation in the world is represented in North America, making it one of the most complex missions fields. And immigrants, even from countries closed to the gospel, continue to come here for a better life. Your generous giving to the annual Annie Armstrong Easter offer makes an eternal impact across North America. You and your church are the fuel that enables thousands of missionaries to be sent, to plant churches, and to serve the needs of people who desperately need a gospel witness. National goal is $70 million. Oakhill goal is $10,000.
Annie Armstrong
1850—1938
Annie Armstrong became a powerful leader who united women to the cause of Christian missions in a day when women's role in the church was limited by the culture of the times, the 1800's. By the age of 31, this single young women was helping to start a missions organization in her home city of Baltimore. At the age of 31, she helped to start MWU and led it strategically to become the global influence it is today. She helped organized a Christmas offering to aid missionaries in China (including Lottie Moon) that was now know as the Lottie Moon Christmas Offering for International Missions. In 1934 the SBC started the offering we know as the Annie Armstrong Easter Offering for North American Missions. This offering has supported thousands of missionaries, ministered to the needs of millions, and started thousands of Southern Baptist Churches in the US and Canada. Annie died in 1938. Her tombstone reads: " She Hath Done What She Could."

Women on Mission will meet Thursday, March 3rd at 1:00 pm in the Grace Ladies' classroom. WEATHER PERMITTING!! January and February were not kind to us.