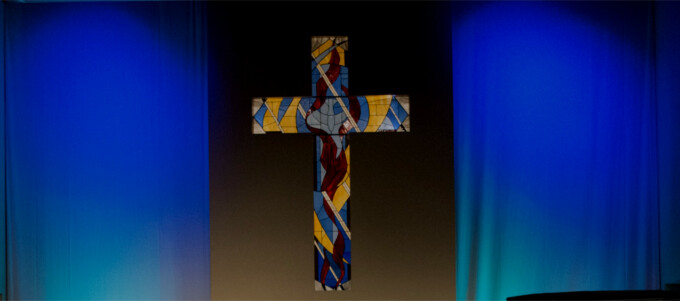 Church Family,
I hope you are enjoying this cooler weather as Fall has made it's way in! I pray that you and your families had a great summer, and we are excited about what God is going to do in our next season of ministry together. As the fall season sets in, it's no mystery that all of our lives become very busy. In fact, our lives become so busy that if we're not careful, we're going to miss God working in the midst of us. I bring this up, became I'm afraid that we all have a tendency to get so bogged down in the busy details of our lives, that we will trick ourselves into thinking that God is not working in our lives, when in fact, He is working, and we're just not focused on Him enough to see it.

We always search for God in the "big." We look for the "big miracles." We look for the major life-changing events, that prove to us that God is working. Let me challenge to you took for God in the "small." Yes, God is present in the "big." But he's also present in the "small." God is present and working in the details of our lives. We woke up this morning breathing the air that God created. There is no detail that God has not orchestrated for us. In fact, if you start to look for God in the "small" details of your life, you will see God working more than you ever expected. He is there, and He is working on your behalf.

So what is it that's keeping us from seeing God in the "small?" Is it that we're just too busy with everyday life that we suddenly don't have time for God? That may be hard to hear, but the reality is that if we aren't careful, we can start to develop an apathetic attitude to the working of God. Psalm 46:10 says, "Be still, and know that I am God." So if you ever come to a season of life in which you doubt the working of God, I challenge you to be still. Be still, and look around. When you look away from the world, when you turn from the business of life, and when you turn to God, you'll see Him and all that He has for you. So my prayer that we would all slow down and see God working, and we would believe in Him and would trust Him. He's our Good Father, and He loves us. Let's worship and glorify Him, even in the small details of our lives.