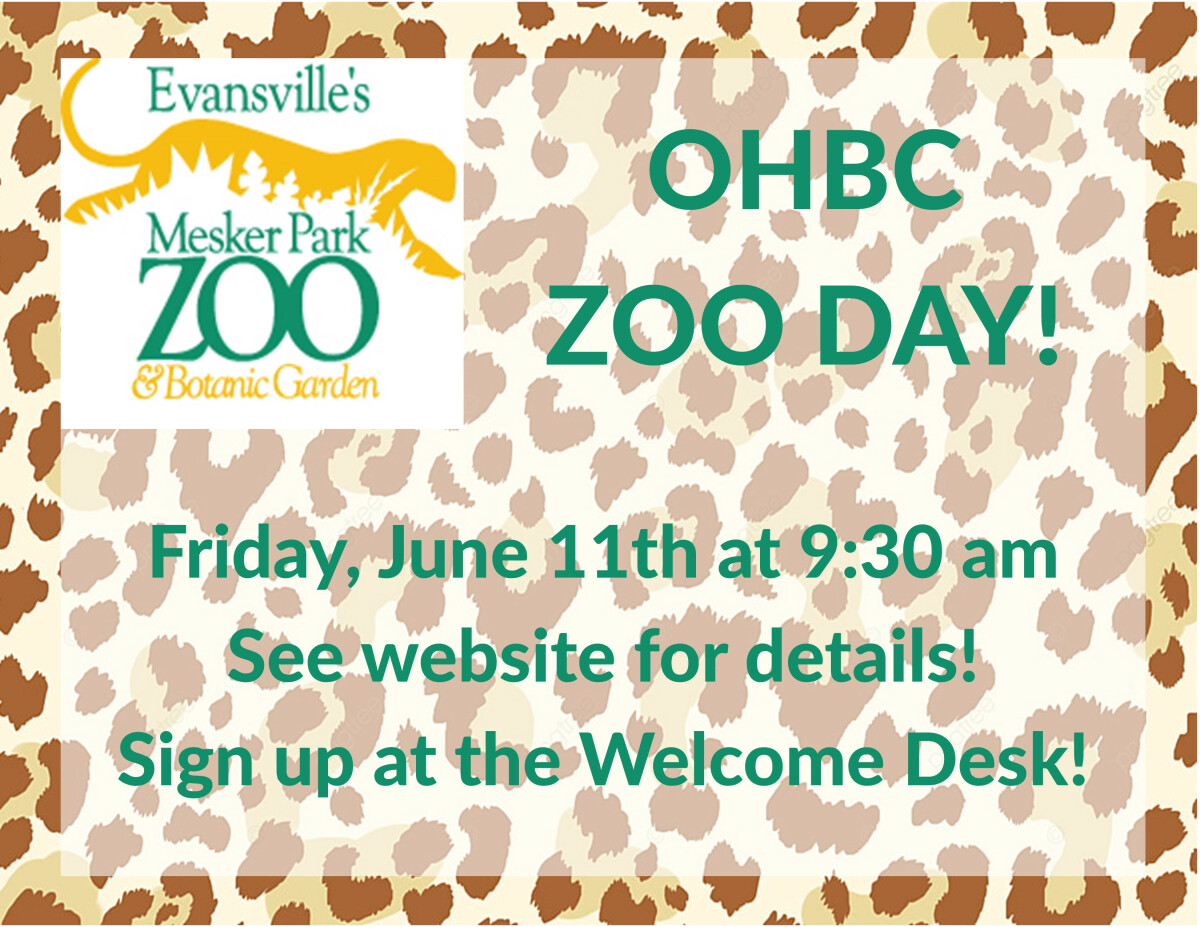 Friday, June 11, 2021, 9:30 AM - 4:00 PM
Everyone is invited to join us Friday, June 11th to participate in this fun event!
Sign up at the Welcome Desk! Zoo members still need to sign-up if planning to attend and we will need a copy of your
membership card.
$7.50 ages 13 and up • $6.50 ages 3-12 •Children under 2 are free
Meet at the front gate of the zoo on June 11th at 9:30 am - we must enter together to get the group rate!