Women On Mission - October 2022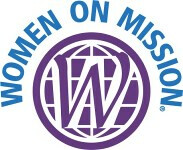 Gobbler Gathering
For over 90 years, Evansville Rescue Mission has hosted an annual Thanksgiving food giveaway which now provides more than 2,203 Tri-State families with a free 60 lb. food basket.

Last year Oakhill had a goal of 900 boxes of macaroni and cheese for their Gobbler Gathering in November. We were amazed and blessed when our people responded with approximately 2,000 boxes. Our goal for 2022 is 500 cans of green beans. We will begin collecting on Sunday, October 2nd with November 6th as the deadline.

We can be a blessing to Tri-State families who are struggling and in need of a helping hand.

Our World Hunger receipts are $1,284.57.
Women on Mission will meet Thursday, October 6th at 1:00 pm in the Grace classroom across from the Fellowship Hall. All ladies are invited to attend.

Upcoming meetings are:
Thursday, November 3rd
Thursday, December 1st