Pastor's Point - December 2021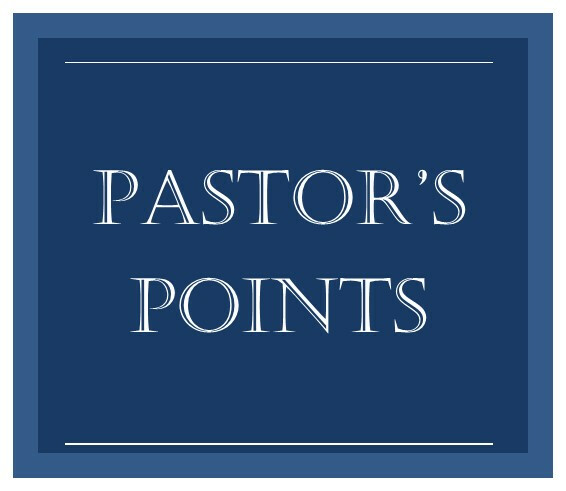 Dear Church Family,

Well, here we are once again entering into the Christmas season fresh off a wonderful Thanksgiving!

It was so good to gather for our Thanksgiving meal and be together as church family. The fellowship was sweet, the testimonies of God's healing power in the lives of families in our church was encouraging, and the provision of God through His people was amazing!! So far, we have pledges or money given that totals over $700,000.00. We are well on our way of reaching our first goal of $750,000.00! God is so good to us!! All of this should be a great reminder to us to thank our God for His work in our lives.

And now we have the joy of entering December and proclaiming the real meaning of this season, and we also have the pleasure of participating in our Christmas season events as well.

On December 12th we will have our Christmas Night of Worship at 6:00 pm. The theme this year is "Come and See What God has Done." You will want to be present for this special night and I would strongly urge you to invite others to come as well, especially those who may not have a church home. This is always a wonderful night that really helps us focus on the true meaning of Christmas every year.

On December 19th we are going to have another church family Christmas Caroling night beginning at 5:00 pm. We had so much fun caroling last year to those who are not able to come to worship each week with us. We will go in groups to carol and then, this year we are all meeting back at the church for hot chocolate and cookies in the fellowship hall. I promise you will be glad you came! Sign up at the Welcome Desk and join in on the fun and ministry that takes place on this evening.

And finally, on December 24th we will have our Candles, Carols, and Communion service at 7:00 pm. Each year we gather for this special time which includes singing carols, lighting candles, and family units or friend groups coming to the Lord's table to participate in a special time of communion together. This may be my favorite service of the year! I love gathering around the Lord's table in this way.

I look forward to having a wonderful time this Christmas season making much of Jesus Christ our Lord and Savior!!!

I love you and I love being your pastor!