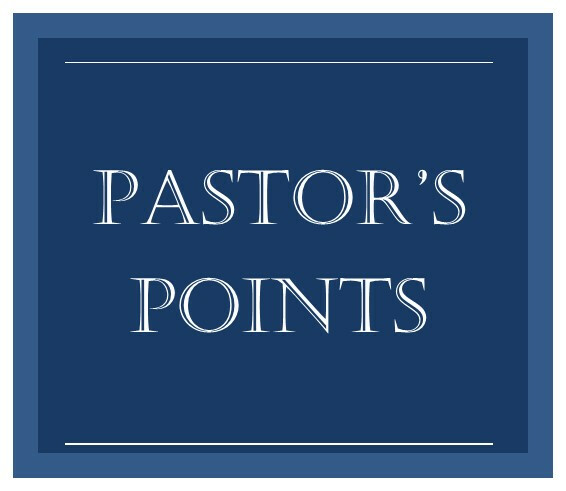 Dear Church Family,
I first want to thank those who expressed words of encouragement and gifts of generosity during the month of October for Pastor Appreciation Month. It is almost hard to believe that this coming May I will have been pastor at Oakhill for ten years! I can honestly say that even in the middle of the ups and downs of ministry, these have been the best years of the ministry that God has blessed me with! And for that, I thank God and you all as well. It is a joy to serve together for His glory!!
It is also hard to believe that Thanksgiving is almost here as well. What a great time to reflect on God's faithfulness. This past year we baptized more than we have in the last 3 to 4 years! God also blessed us financially which has allowed us to exceed our operating budget and to give more to missions than we had planned! God truly is so good to us! I am very excited to look into 2016 to see all that God is going to do for His glory!! Thank you God for who you are and for all you have done!
Along this same theme I want to encourage you to make plans to be at our Thanksgiving Banquet this year. We are going to have a blessed night of fellowship. The food will be outstanding, the fellowship will be sweet, and our children are going to bless us this year with a special musical performance! Please bring your family, friends, and neighbors for a great evening together!!
Finally, I want to ask you to continue to pray for our Worship Pastor search. I know God is going to bring to us the man that he has prepared for this position at this time. Believe me I am as anxious as anyone to find the man that God has for us, but I also want to do all of this in God's timing and not my own. God is leading, we are searching, and soon we will all be worshiping with the one that He has prepared to lead us in corporate worship!
I am excited about the days ahead and I know that God desires to use us in greater measure for the sake of the Gospel! 2016 holds awesome possibilities for us as we look to be on mission for the one true and living God!! He is going to speak to us personally, strengthen us corporately, and send us out intentionally like never before in 2016! I cannot wait!!!!
I love you and I love being your pastor!