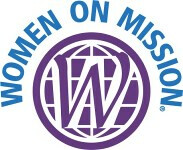 Ukraine Crisis Response
Will Burnham sees the widespread displacement of millions of Ukrainians as an opportunity to grow God's kingdom. As campus minister of Living Hope Baptist Church in Bowling Green KY, he recently took an eight member fact finding team of ministers to Poland to locate churches and others to partners with in trauma counseling, evangelism and discipleship for Ukrainian Refugees.
"It's an Acts 1:8 moment where God is distributing His people," Burnham told Baptist Press from Warsaw. "There are probably 100,000 Ukrainian believers being scattered across Europe." (This interview was in January, so the number is much greater.) He sees it as an opportunity to take the gospel throughout Europe and make disciples and plant churches. "We just want to be able to meet the Lord wherever He's at work." he said. Burnham found opportunities to show the gospel during his trip, receiving " every response you would typically get in the states. Some are excited to hear it, some are reserved, and some don't want to listen."
He implores Americans to learn to share the gospel now, in order to be prepared when God allows them to meet refugees in need of good news. "Learn how to share the gospel and make disciples in the states, so they're ready to do it when God sends them somewhere else," he said.
Send Relief, the combined compassion ministry of IMB and NAMB, is currently working with local and Baptist Partners in Ukraine and other counties to respond to the growing humanitarian crisis. Gifts to Send Relief's Ukraine Crisis Fund are vital to these relief efforts." The main thing with Trauma Counseling is listening and letting people share what they're comfortable sharing, Burnham pointed out, and then there's a way to bridge that with a traumatic story from scripture like Joseph (Jacob's son) and show how God uses what is intended for evil for good and provide a bridge to being able to share the true hope through the Gospel.
This wont be a "one– person– can– save– the– day" mentality. This will be the church being the church and working together in unity as an "all hands on deck" approach.

Women on Mission will meet Thursday, May 5th at 1:00 pm in the Grace Ladies' classroom. All our ladies are invited to join us.