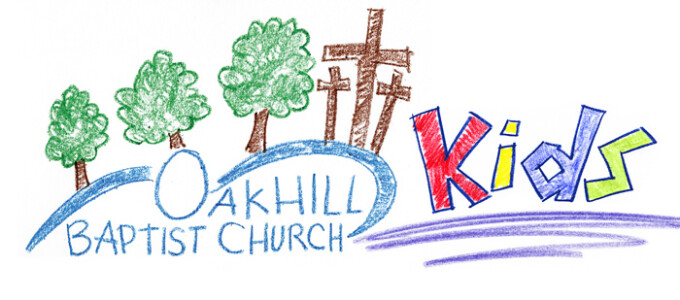 Hello church family,
As I write this article, it brings to the surface many emotions. As you know, this will be my final article to write as a staff member of our church. With a lot of prayer and thought I have decided that it will be best for me and my family to step away from my position as the Children's Director at our church. I am at peace with this decision and am so blessed to have had this opportunity to be Oakhill's Children's Director and to love on each of your children.

I would like to share my heart now so you can better understand. Oakhill is my church family, it is where my husband, girls and I call our church home. I genuinely love the people that make up this amazing church and I love being a servant of our Lord. Pastor Alan has often told me and most of you that ministering to others can be messy. This is all so true, with ministry comes the heaviness of carrying each other's burdens because we have a great love and care for each other. With the weight of vocational ministry pressing in on my family and me, I know without a doubt that God is wanting me to place more focus on my family and nurture our love for our church.

This change is bitter sweet because with change comes sadness, nervousness, and even fear. Proverbs 3:5-6 comes to mind when I think of this change "Trust in the Lord with all your heart, do not depend on your own understanding. Seek His will in all you do and He will direct your path." There are no better words for us to go to during this time of change. When I consider this decision, I am able to look back and see Gods hand moving long before the thoughts even came to mind. We may not understand His plan but we trust in Him and we seek His will for the path He wants for us.

My family and I have a strong desire to serve alongside each of you and our Pastors at Oakhill. Do not get discouraged during this time of change. I know God has great plans ahead for our church, allowing us to bring Glory to Him. I want to encourage each of you to continue serving in your areas of giftedness. For those of you that are seeking a place to serve, now is the time to consider children's ministry. Our pastors have a true love for the people that make up this wonderful church and I have faith in knowing that they will look to God for wisdom during this transition. Our children's ministry will continue to be a wonderful place for our children to learn of Christ's love and allowing them to grow in their spiritual walk. We have amazing teachers that love children and have great passion to see them have a relationship with Christ. I'm looking forward to serving in a different capacity with these same teachers. God's hand is at work and I'm excited to watch His plan unfold and for the future of our children's ministry.
Thank you for allowing me to love on your kiddos.
God Bless