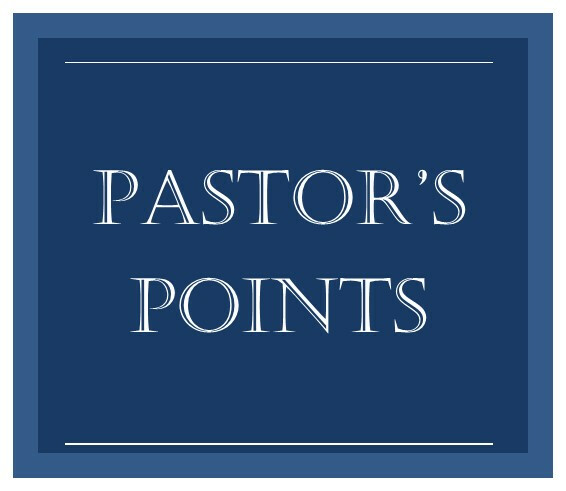 Dear Church Family,
First, Paula and I want to say thank you from the bottom of our hearts for your very kind display of generosity! Serving Oakhill for 10 years has been our privilege and joy and we are excited to see what God is going to do in the next 10 years to come!!
Second, I shared recently with our pastors and deacons that I felt God leading me to lead our church family into a new chapter of ministry focusing on making disciples like we never have before. In fact when we consider the word "disciple" we need to understand that it describes who we are, and what we are to do. Pastor Robby Gallaty says that… "A disciple is a learner, one who is set on growing and developing. In nearly every sphere of life, people learn specific skills from others who have previously developed such abilities. An electrical certification is attained only after an extensive apprenticeship with a more experienced electrician. When a prospective doctor finishes medical school, he or she invests several years in a residency, during which time he or she shadows an experienced physician." And in the same way I believe that we should be investing in one another for the purpose of becoming more like Christ. We should desire to be known for more than being a Christian, we should desire to be known as His disciple. And as we learn and grow in our faith, we should want to help others learn and grow in their faith as well. Gallaty goes on to say… "As a Christian, we believe Christ is Lord. As a disciple, we live in light of his lordship and are actively conformed to the image of Christ through our actions and the sanctification of the Holy Spirit. Christ is our teacher, and by interacting with him through the written Word and prayer we identify ourselves as more than mere followers—Christians—but disciples like the Twelve. Hence, to summarize in the most simplistic of manners: a Christian believes, whereas a disciple does." Over the coming months and years I know that God is going to do a deeper and greater work in us as we become more intentional in our discipleship making. I am so excited to see what He is going to do!
Also, please be aware that we are currently offering a Biblical Counseling Ministry to our church family, as well and to those outside of the church. This has been going for a little while now, but Mike Schloss, one of our lay elders, has
recently completed a very intense certification process through the Association of Certified Biblical Counseling. Thank you Mike for taking the time to prepare yourself and have the willingness to serve your church family in this way! If you would like, you can see the ACBC website at www.biblicalcounseling.com. This is just another way that we are going to help people to become more like Christ. My prayer is that as we go forward we will blow up the stigma that sometimes comes with "getting counseling". Biblical counsel is simply another way in which we grow in our walk with the Lord.
In closing, I want to encourage you and your family to be plugged in to all that is going on in the life of our church this summer! Make sure you pick up one of the summer event cards from the welcome center and hang it on your refrigerator so you will not forget the upcoming events. Invite your family, friends, and neighbors to come, especially if they do not have a church they attend. I cannot wait to see what all God is going to do!!