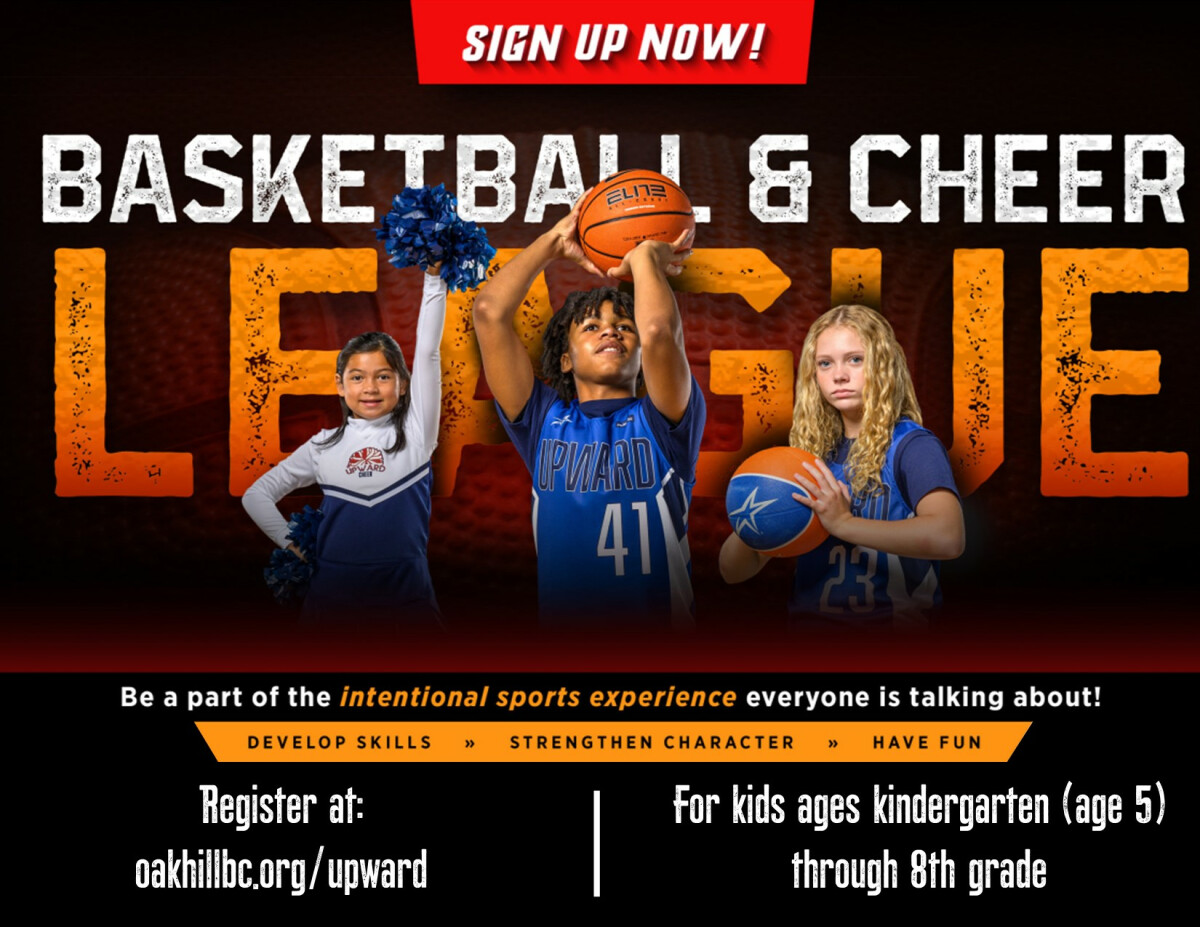 Friday, September 01, 2023 - Saturday, October 21, 2023
Upward Basketball & Cheer is a co-ed league from K5 - 8th grade. This competitive learning league focuses on learning biblical values to make us better players on and off the court.
Mandatory evaluations and uniform fittings are Friday, October 20th from 5:00 - 8:00 pm or Saturday, October 21st from 9:00 am - 1:00 pm. Drop by anytime. Email questions to
Important Dates:
- Registration Ends October 21st
- Mandatory Evaluations and Uniform Fitting October 20th & 21st
- Practices Begin the week of December 4th
- Games Begin January 5th and 6th, 2024
Volunteer to coach or referee!