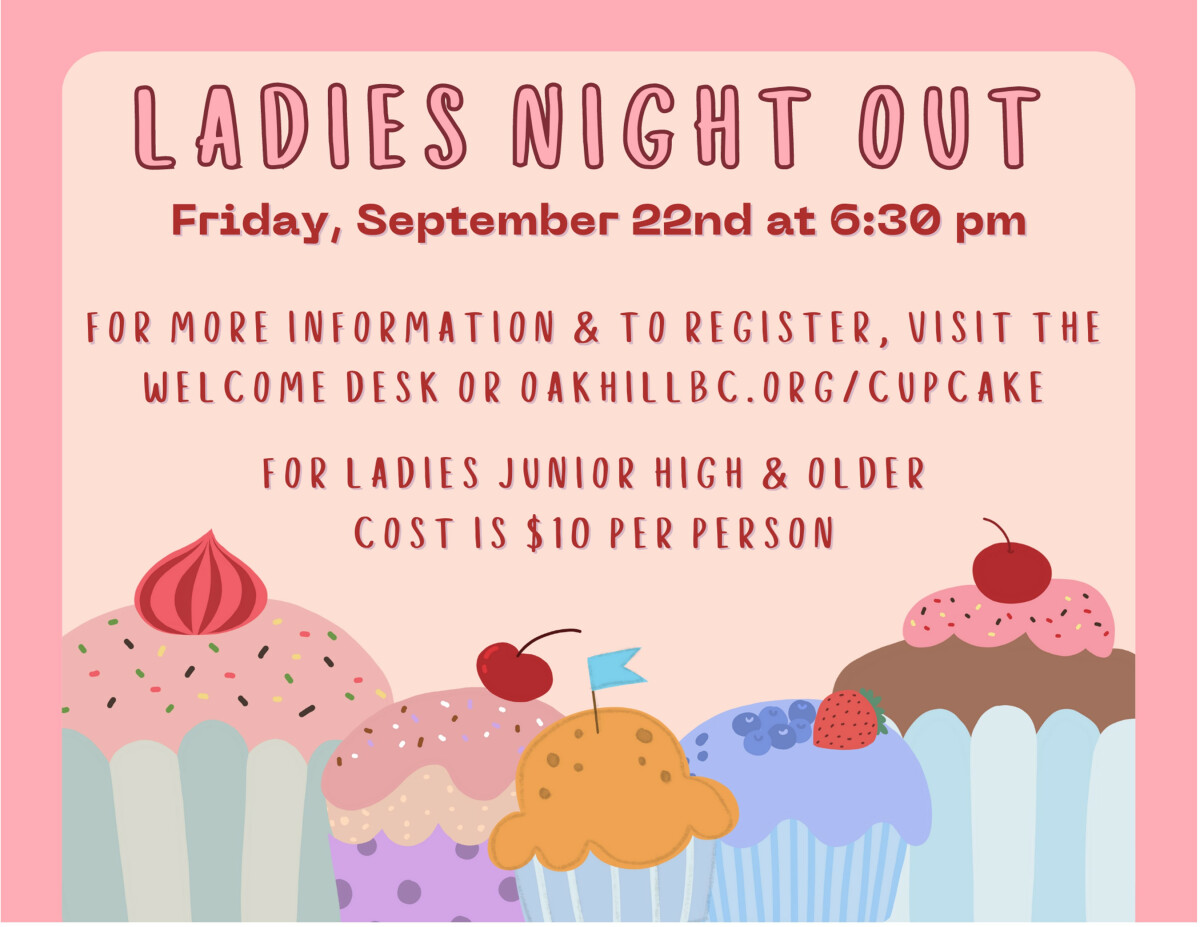 Friday, September 22, 2023, 6:30 PM - 8:30 PM
Our next Ladies Night Out promises to be a "sweet" time! We will continue our study of the One Another passages and have a time of praise and worship. Following this
we will have a fun time decorating cupcakes. We will learn several decorating techniques. You will receive the supplies you need, instruction, and will have cute fall and Christmas creations to take home to show and share with your family or friends. This will be a great evening with friends learning something new, or if you already know how to decorate helping and encouraging others. What a perfect thing to learn before the fall and Christmas holidays arrive. The cost for cupcake decorating will be $10.00 per person. This is open to all ladies in junior high and above. Please visit the Welcome Desk for more information and to sign up, or simply click the button below to sign up today! Don't delay, sign up today, registration ends Tuesday, September 12th! *If you require gluten-free cupcakes we can accommodate that as well, please let us know when you sign up.